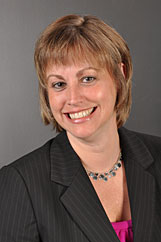 What's New
Section 8 Tenants are not judgment proof. Call me today to find out more.
We have a new fax number, 502-276-0607, please update your contact information.
Now handling evictions in Jefferson, Oldham, Bullitt and Shelby Counties in Kentucky and Floyd and Clark Counties in Indiana.
The Rawn Law Firm focuses on landlord tenant law and real estate law, in Kentucky and Southern Indiana.
The Rawn Law Firm was founded on April 1, 2011 by attorney Michelle R. Rawn, who is licensed to practice law in Kentucky, Indiana, and Ohio. Michelle has over 12 years' experience in the real estate industry representing real estate investors in both real estate matters and landlord tenant cases.
Michelle was born in Wooster, Ohio. Her family relocated to Floyds Knobs, Indiana in 1984 where she graduated from Floyd Central High School. Michelle graduated with a Bachelor of Arts from Purdue University, and then attended the Louis D. Brandeis School of Law at the University of Louisville, where she graduated with her Juris Doctorate.
Michelle is a member of the Kentucky and Indiana Bar Associations. She is also a member of the Kentucky Real Estate Investors Association, Kentucky Real Estate Exchangors and the Louisville Apartment Association.
Our mission is to be an efficient, professional and caring law firm that provides high-quality work, which meets or exceeds our clients' expectations. We are detail and results oriented, providing outstanding personal service in a client friendly atmosphere.
We greatly appreciate your business and look forward to handling your landlord tenant and real estate needs.